Raytec Marine is approved and trained for ChartWorld eGlobe G2 installation.
Raytec Marine Co. Limited has been established in Cyprus, Limassol in 2004 as a company dealing with navigation and communication equipment in maritime industry. Raytec is an authorised service and sales dealer for all Raytheon Anschutz products as well as service representative for many lead manufacturers of bridge equipment.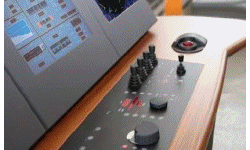 We are offering:

•   fast response to enquiry / service order 
•   quick & effective service attendance in Cyprus ports
•   world-wide service coordination
•   direct access to spare parts and equipment
•   Shore Based Maintenance contracts 
•   installation and commissioning of the bridge equipment
We provide also unique service assistance for the Ship Owners. based on:
•   suitable Service Brochures & Bulletins
•   precise database
•   documentation of equipment order (from new buildings projects)
•   documentation from installation/commissioning (parameters, adjustment, configuration etc.)
•   documentation and history of all malfunctions / service attendances
•   equipment inspection / checking / detailed pictures from particular vessels
•   continuous position list and agents database update
We are cooperating with world-wide leaders of service providers and can coordinate service attendance with Service Stations all over the world.
____________________________________________________________________________________________